---
Dr. Suzy Pope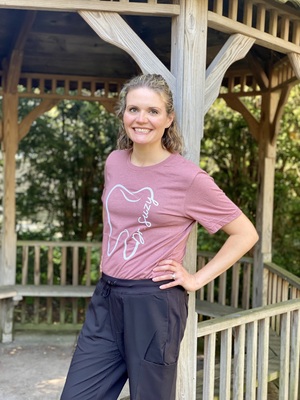 As a board certified pediatric dentist, Dr. Suzy C. Pope offers children a unique experience as they are introduced to a key component of their comprehensive healthcare. She believes that all children should enjoy seeing the dentist and hopes she can help your child develop into a great patient. Dr. Pope at Grins on Green Bay located in Kenilworth, IL has a warm and unhurried approach to pediatric dentistry, which puts her patients and their parents at ease. Her patients fondly call her "Dr. Suzy."
Dr. Suzy earned her dental degree at Columbia University College of Dental Medicine in New York, after receiving her B.A in English at Barnard College, Columbia University in New York. While in dental school, Dr. Suzy was President of the Class of 2007 and Editor in Chief of the dental school newspaper, Smilelines. Dr. Suzy completed a residency in pediatric dentistry at the University of Washington and Seattle Children's Hospital. She conducted research on food insecurity and caries rates, and earned her M.S. in Pediatric Dentistry.
Dr. Suzy is a board certified pediatric dentist and a diplomat of the American Board of Pediatric Dentists. Committed to staying up to date with the evolving specialty of pediatric dentistry, she is an active member of the American Dental Association, American Academy of Pediatric Dentistry, the Illinois State Dental Society, the Illinois State Pediatric Society, and Hellenic American Dental Society.
Philanthropy is very important to Dr. Suzy, and she finds helping children in need very rewarding. She has been on a mission trip to treat children in rural Jamaica, volunteered with the athletes of the Special Olympics, and treated underserved children with the ISDS Foundation Mission of Mercy.
Having grown up on the East Coast, then living on the West Coast, Dr. Suzy is now thrilled to call the Midwest her permanent home. Dr. Suzy and her husband Stephen, and their family live in Wilmette. Dr. Suzy is mom to three young children: Elisabeth, Johnny, and Matthew and a furbaby Stella. They enjoy walks to the local parks, dinning in the vibrant North Shore restaurant scene, and the lakefront.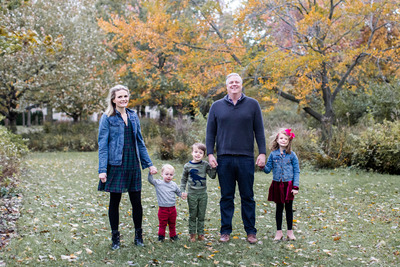 ---
Dr. Risa Hurwich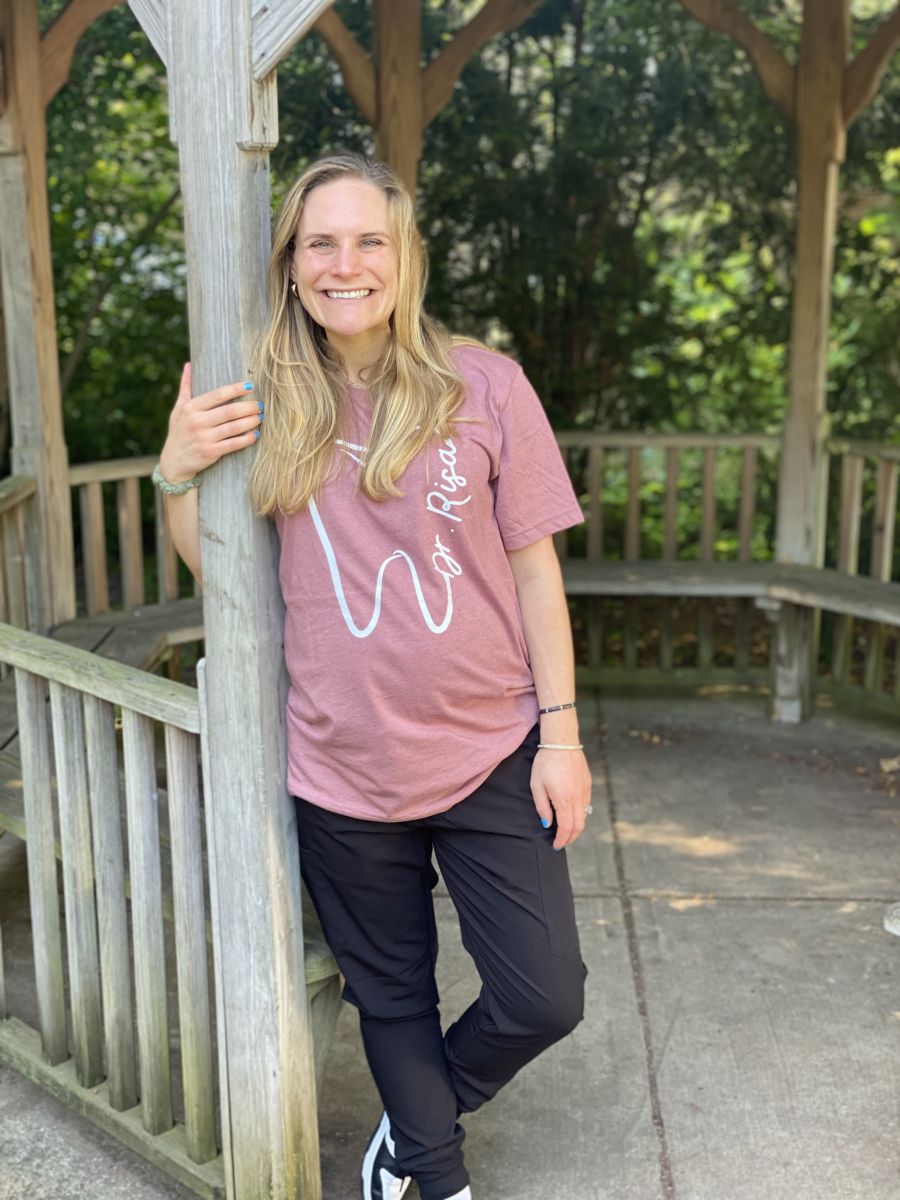 Dr. Risa Hurwich is thrilled to be a part of the Grins team! She has truly enjoyed the privilege of meeting and treating all of the amazing patients and families, since joining the office in February of 2021. She is a board-certified pediatric dentist and a Diplomate of the American Board of Pediatric Dentists.
Dr. Risa has dreamed of becoming a dentist since her early days at Indiana University (go Hoosiers!). She attended Indiana University School of Dentistry and quickly became interested in pediatrics. She has always loved working with children and values the positive footprint that pediatric dentistry has on the oral healthcare experience of a young child. Dr. Risa approaches all of her patient care opportunities with a calm patience and empathy. Providing care to children of all ages and developmental stages helps to make each day different and is her favorite part of being a pediatric dentist.
Originally from Northwest Indiana, Dr. Risa returned home to the Chicagoland area to pursue her specialty training in Pediatric Dentistry at the University of Illinois at Chicago College of Dentistry. She was a recipient of the Health Resources and Services Administration grant, which allowed her to simultaneously complete her Masters of Public Health. Dr. Risa currently holds leadership positions with the Illinois Society of Pediatric Dentists and the North Central Society of Pediatric Dentistry. She is also a member of the American Academy of Pediatric Dentistry, the Chicago Dental Society and the American Dental Association.
When not working as a pediatric dentist, Dr. Risa spends a lot of time with her family and friends. She lives in Lincoln Park with her husband, her son - Benjamin, and their sweet Goldendoodle, Magglio. She loves to be active and explore new neighborhoods, cook and taste the delicious eats on the Chicago restaurant scene. She is so looking forward to seeing you and your family at Grins!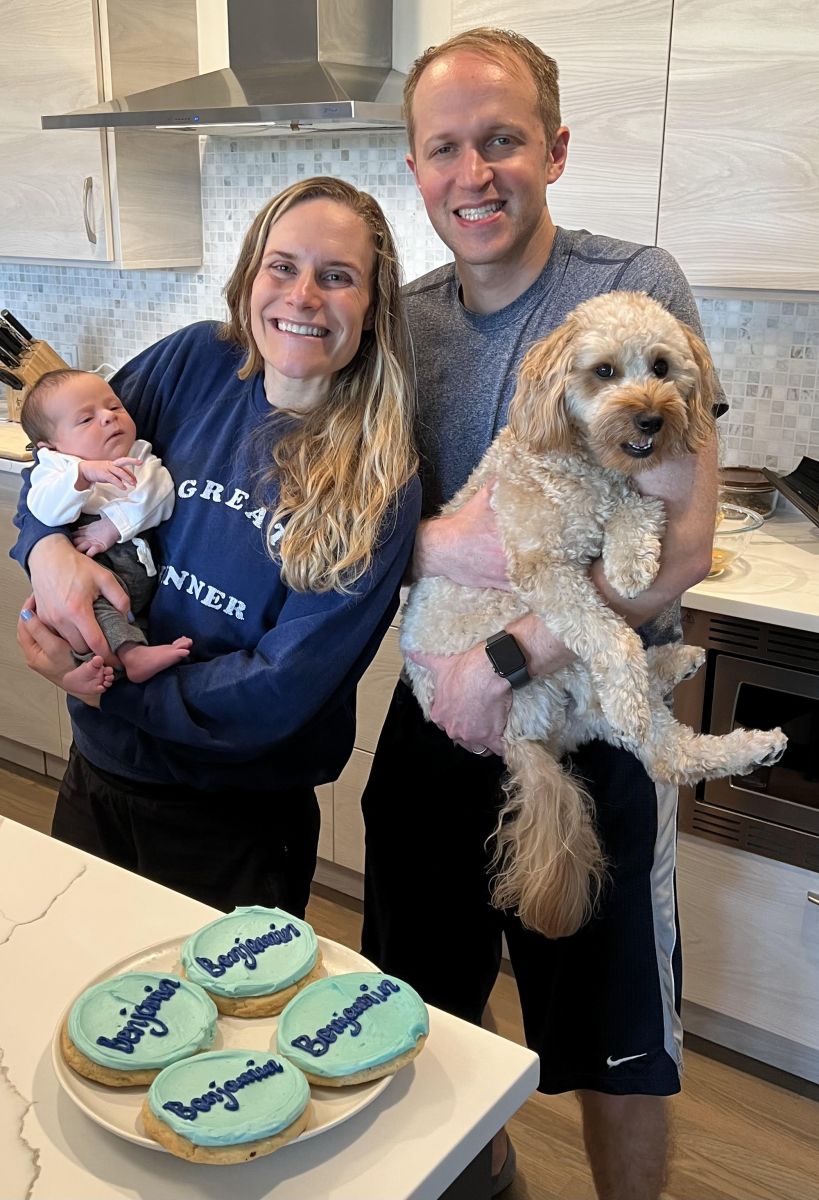 ---
Dr. Elissa Teasdale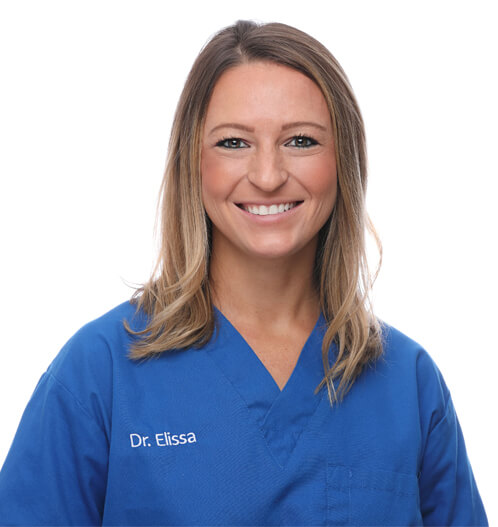 Dr. Elissa Teasdale ("Dr. Elissa") is a board-certified pediatric dentist and a Diplomate of the American Board of Pediatric Dentistry. She is very excited to officially join the Grins on Green Bay team! She grew up in a small town in New Hampshire and then furthered her education at Colby College in Maine, where she obtained a B.A in Biology and Chemistry. She then moved to Boston, Massachusetts to complete her dental school education at Tufts University School of Dental Medicine. While at Tufts, Dr. Elissa was honored to receive the Honos Civicus award due to her dedication to providing outstanding community service to the underserved population in the Boston area.
Following dental school, she completed a one-year Advanced Education in General Dentistry residency on the Navajo reservation in Winslow, Arizona. She considers this an invaluable experience in her professional life, as she continued to treat an underserved population of deserving patients. After completing her general residency, Dr. Elissa worked at a private pediatric practice in Charleston, South Carolina for three years. It was there that she realized her passion for providing care to the pediatric population and patients with special health care needs. She decided to pursue specialized training and went on to complete a two-year pediatric dental residency at The Dental College of Georgia at Augusta University and Children's Healthcare of Atlanta, while continuing to work at the pediatric practice in Charleston in her free time.
Dr. Elissa is devoted to providing quality care in a positive environment for both her patients and their families. She considers herself lucky to be in a position where she has the ability to impact and influence children at such a young age. Dr. Elissa strives to create a calm and inviting environment for her patients in order to alleviate fears while promoting positive future dental visits. She loves seeing improvements and growth with each and every encounter.
Dr. Elissa is passionate about pediatric dentistry and finds the profession incredibly rewarding. She values continuing to improve her education and skillset, in hopes to provide the best possible care to her patients. She is a member of the American Academy of Pediatric Dentistry, Illinois Society of Pediatric Dentists, American Dental Association, and is an active participant of The Southeastern Society of Pediatric Dentistry's annual meeting.
Dr. Elissa visited Chicago frequently and was intrigued by the city, culture, and even the snow (after living in the Southeast, but growing up in the Northeast), and she has now called Chicago home for multiple years. When she's not taking care of little teeth, you can find her staying active at yoga, pilates, and group exercise classes, hiking and climbing mountains, traveling to untouched areas of the world, volunteering, exploring the Chicago food scene, and spending time with friends and family, both near and far. She looks forward to meeting you and your family soon!